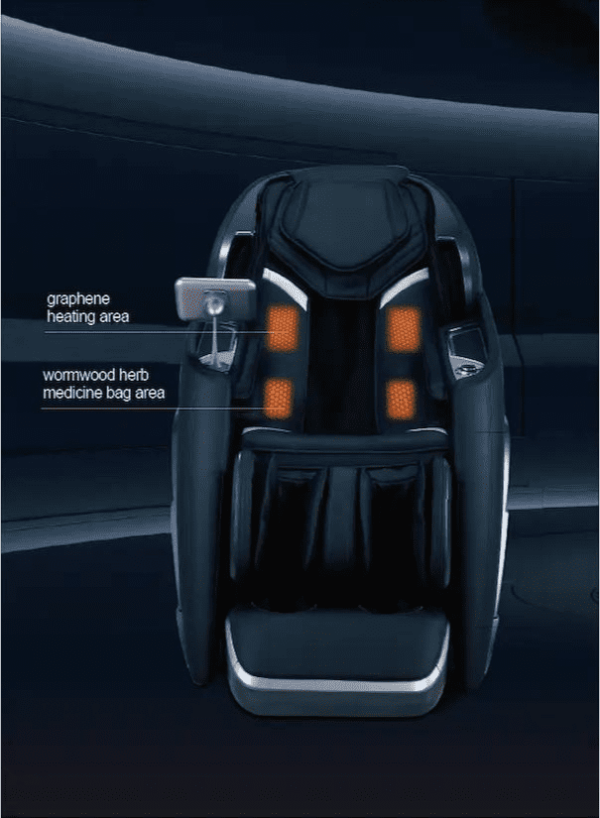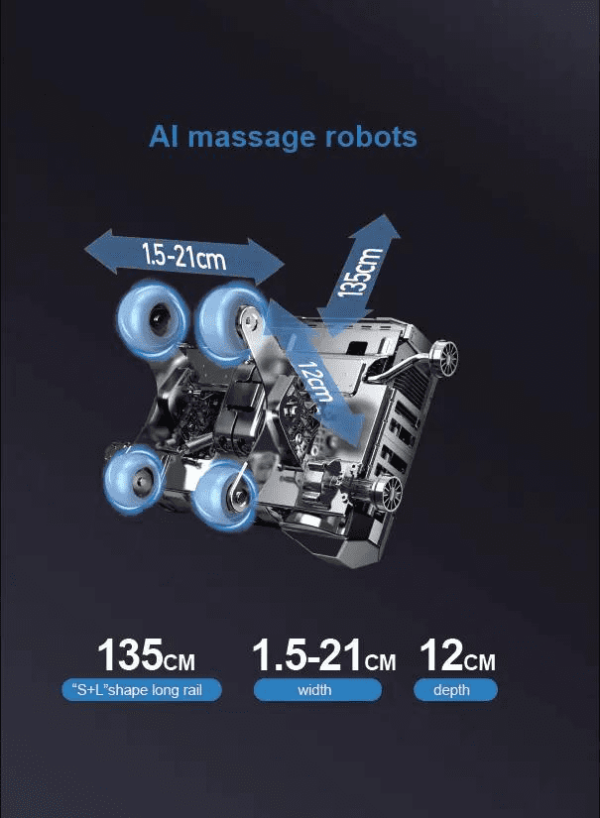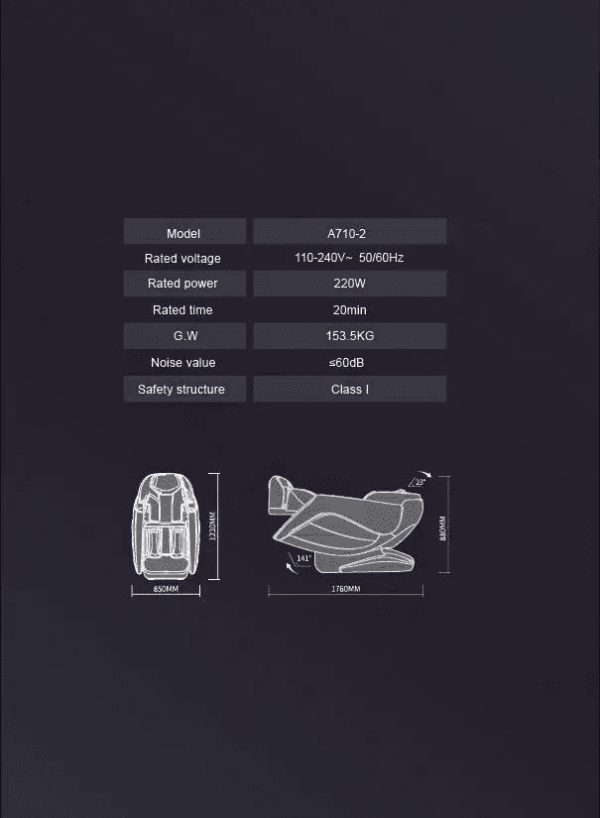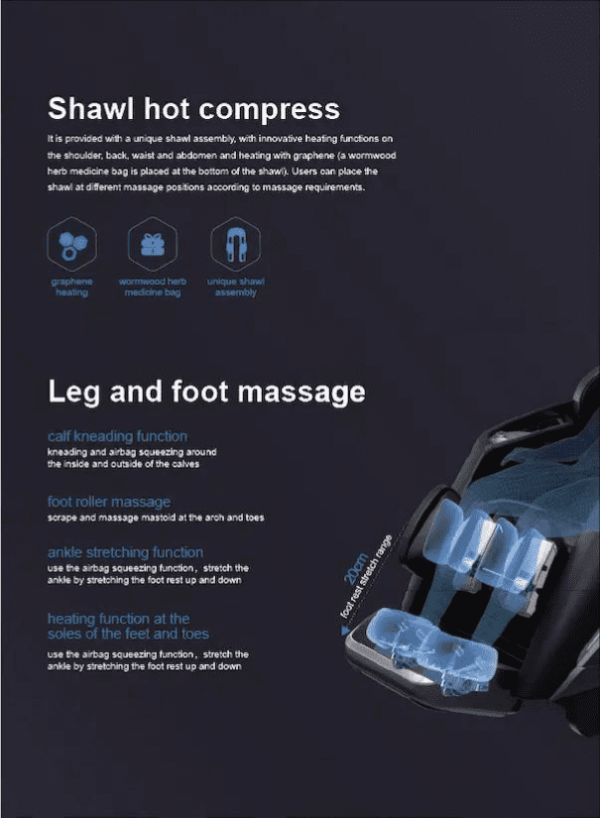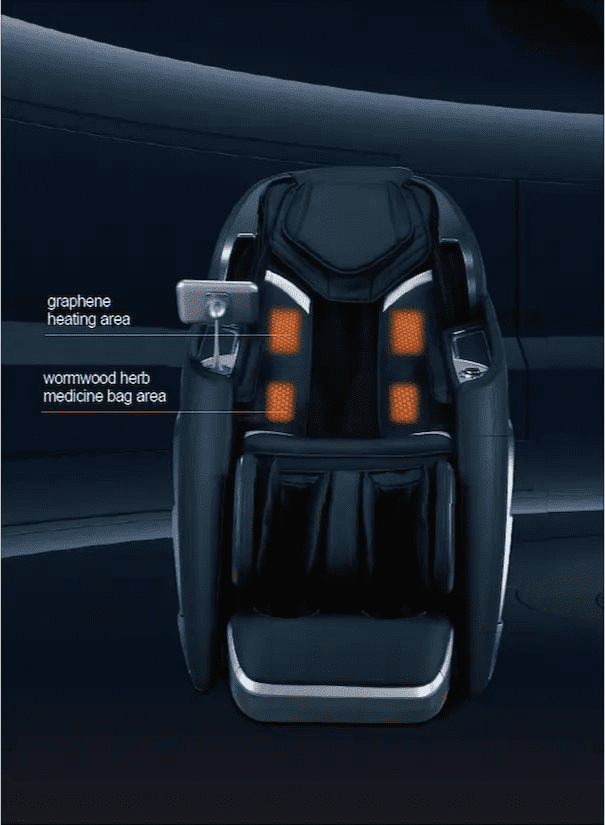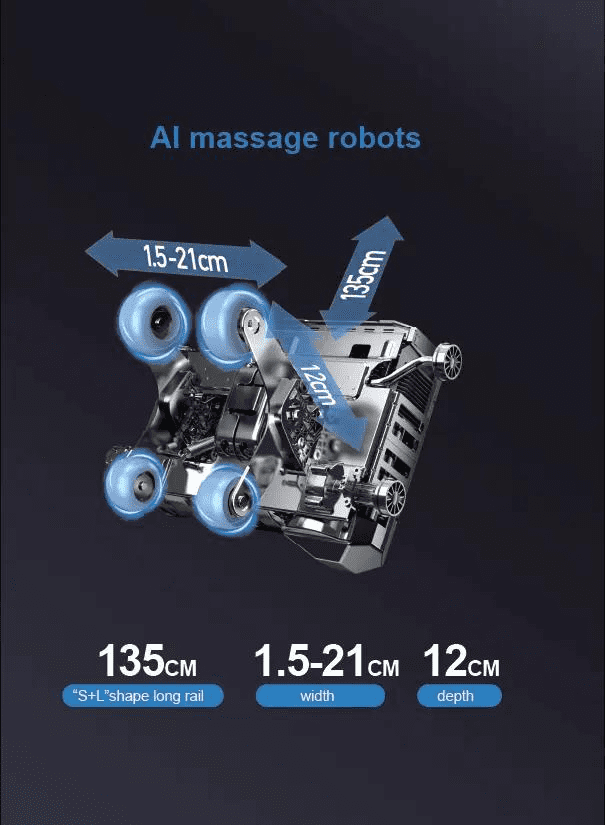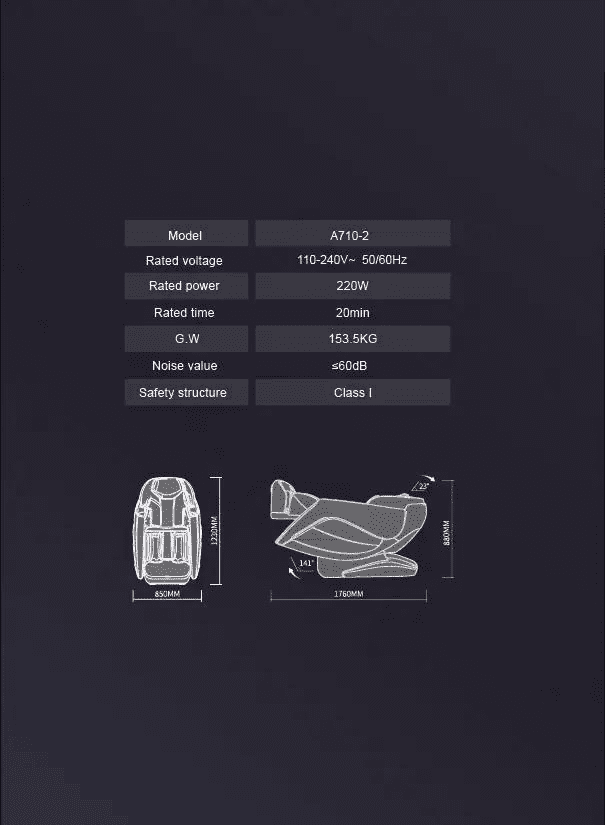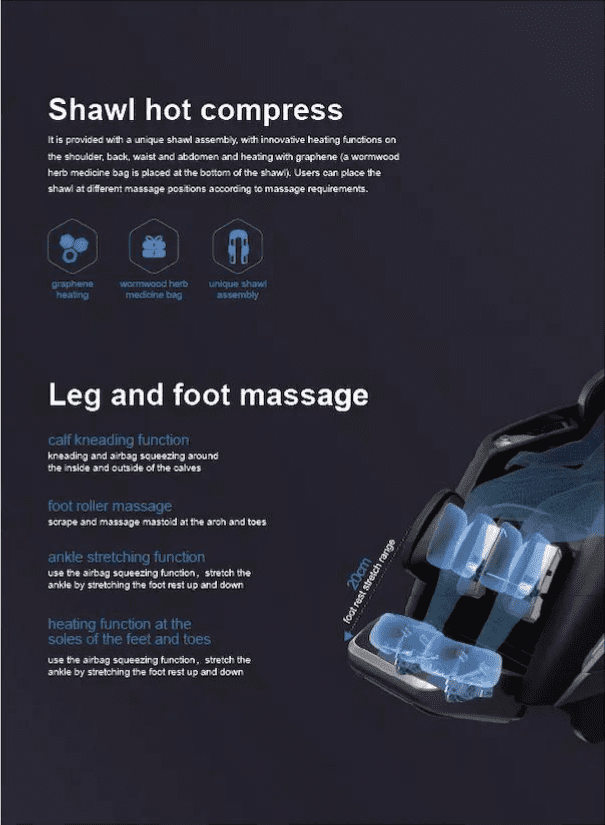 A 710 4D Massage Chair 5 Yrs Warranty
₹313,598.88
A 710 4D Massage Chair – Indulge in personalized relaxation with 4D magic, zero-gravity luxury, and 21 unique Ai programs. Elevate your comfort now !
Compare

Compare
Description
Additional information
Description
Experience pure luxury with the A 710 4D Massage Chair! Discover innovation in zero-gravity comfort and intelligent 4D massages. Unveil the magic of AI and Machine Learning, elevating this massager to a Luxury masterpiece. With 23 one-key functions, prepare for ultimate relaxation. Elevate your senses with A 710 4D – where extraordinary meets indulgence
Introducing A 710 4D  Massage Chair – a pinnacle of innovation! Experience opulent comfort in zero-gravity seating. Enjoy multi-angle, intelligent full body massages with 4D technology. AI and Machine Learning make it an Intelligent luxury Massage chair. Prepare for unparalleled indulgence with this ultimate relaxation masterpiece!
A 710 4D Massage Chair (Luxury Series)
23 Automatic Massage Programs + 3 Memory Slots
Discover the  A 710 4D Massage Chair – where innovation meets luxury. As a top contender for the best massage chair in India, it redefines relaxation with design, tech, and comfort excellence. Dive into a priceless experience. For those inquiring about massage chair price in India, find unmatched value in this gem. Elevate well-being with iRest A 710 4D Massage chair – the pinnacle of comfort
Eight One Key Automatic Massage Programs
Uncover the A 710: Your Gateway to 4D Full Body Massaging Infused with AI and ML. Experience the fusion of Patented Technologies that elevate it to an Intelligent Luxury chair. Delve into its eight one-key functions, and find your oasis of relaxation. For those curious about massage chair price in India, rest assured, it delivers value beyond measure. Elevate your comfort today.
Additional information
Importer Name

Oceanic Healthcare

Importer Address

1201, Mettupalayam Road,
Saibaba Colony,
Coimbatore,
Tamilnadu – 641043
India